The Unmatchable Benefits of UPS at your Work Place
When you think of Power cut off, what is the first thing comes to your mind? If what you assume is the sudden interruption in your daily chores, then you might be the victim of ill effect of a fluctuated power supply. Getting your office environment safe from these regular threats to your appliances and equipment is need of an hour. UPS serves this purpose for you by harmonizing the flow of interrupted power supply to keep your internal electronic applications safe from sudden power shot and overshoot.
A UPS (Uninterruptible Power Supply), a small device with significant function, acts like intermediatory buffer equipment through which the incoming power supply will first go and then to the server end. The battery back up in the UPS will ensure the seamless and uninterrupted power supply despite the power of the outer server end. Now there is no need to worry about the blackout, and UPS solves your entire power breakage problem, everything will operate usually.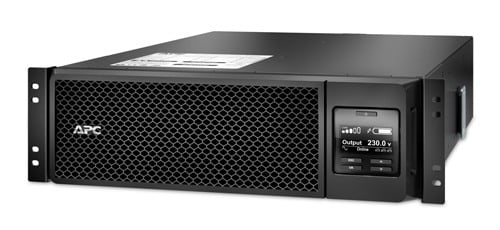 Here are some high ends benefits of UPS at your place
Protection from Sudden Darkness
Your office server will stay as it is and keeps running as usual in fact in the event of a sudden blackout. It is complicated to predict the reason for such power loss; it can be due to sudden breakage in supply lines, disruption due to a thunderstorm or frequent climate change, windstorm, consistent heavy snow. But what can we predict is that at these instances, UPS will take charge and with instant battery backup facility, it does not let your system down and assure seamless work
Harmonizes Instant Power Variations
Power Variance is one of the common issues faced by people while at work. The reasons are many, like fluctuated and irregular power supply due to infrastructural constraints, burnouts, interference with existing supply and many more. It will have a deep impact on your server, desktop and ultimately ends up in harming your server and connected IT equipment. What UPS system does is just vanishing all your worries regarding power variance by acting as a stabilizer to control the overshoot of supply by neutralizing it.
Data Security at Best
The primary threat you can face with disruptive power supply and server breakdown is instant loss of data. It is just like a horrible nightmare which surely you won't let to experience. With the use of UPS, this problem will be sorted out, and there is no such issue of data loss. UPS instant action to nullify the out server effect of aggravated power supply ensures the best safety for your data.
Saves your Input Time and Energy
How does it feel like if you have researched and developed about a project and suddenly the power goes off, and you will end up in regretting about what actually happened? It will lead to a total wastage of time and energy which you spent on while working on the project. UPS in this situation acts like a superhero and will save you from power supply imbalance at your place. It saves your precious time as it automatically reboots to the server and switches to a server when the power supply comes again.
Assurance of Seamless Working
UPS comes with an inbuilt assurance and provides you with a one-stop solution for consistent power needs at your business. With UPS, you can enhance more concentration on your work and let UPS work at your end to give the best benefit at sudden power cut instances. It makes sure about incoming electrical waves to flow evenly throughout the connecting appliances to your server. In case of low power supply too, it works to give adequate supply so that you can get the optimal benefit out of your business.
Get the UPS at your working place and experience the faultless and flawless environment around you with no worries about incoming power cut issues. Add the perfect gateway to resist all power supply irregularities for effortless and time-efficient business development.